January 30, 2021
Posted by:

Aman Thakral

Categories:

ERP, TI Blog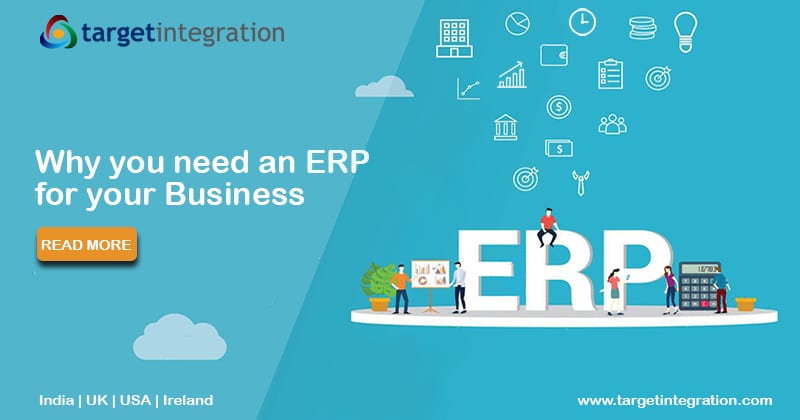 How is ERP Software a game-changer for SMEs and Corporations?
Industries and corporations all over the world are installing a remarkable software program known as Enterprise Resource Planning (ERP) software. There are several reasons because of which one may have to improve organisational development. For which you need a sound ERP system that can cater to your needs. It is most effective when deployed for large scale industries. But, now even small and medium scale industries are soaring with ERP advantages!
As innovation proceeds to development, 2021 is an excellent opportunity to consider setting physical assets into an ERP framework. Especially, if in case your corporation does not have one installed already. As your organisation develops, there are new challenges that might emerge with the expansion – various measures get mixed together, the role of manufacturing operations enhances, and economic consumptions also increases. Your efficiencies can diminish significantly if you don't know how to analyse your data and use it for profitability.
Provides Real-time Information and Data
One brief impact of having an ERP environment is its uniform development across departments. It provides statistical information related to investment and detailed information throughout all divisions in an organisation. Being given these real-time analytics allows you to choose better commercial decisions and endeavors difficult selections. It ensures that everyone has the information and statistics they need to accomplish their respective tasks. 
Improved Collaboration 
The absence of team coordination and helpless correspondence results in failures. It is an outcome that leads to missing accessibility to the information by representatives when they needed it the most. It creates a high level of dependency even for shorter and smaller tasks. Just imagine the case, when it is required for bigger project coordination.
By giving them admittance to statistics from a single point of access, the ERP system provides coordinated attempts, because now representatives are empowered to look at the corporation's "better perspective."
Increased Productivity leads to higher Attention
A range of corporations makes significant upgrades of their skill ability and builds a roadmap for preferred profitability with the ERP systems. They get rid of reiteration for various daily operations and activities. It also eliminates repetitive activities that can be automated easily to save an enormous amount of time. This further helps them to flourish and focus on every core department. Eventually, help organisations to put their attention on maximum productive workarounds.
Straightforward Estimating and Quoting
ERP Software allows reporting and tracking of data much easier and faster. It is greatly adaptable. With progressed reporting capacities, your corporation can react to complicated statistics needs too. It can curate workflow procedures that aids to correct specifications. Moreover, the customers may even run their personal reviews without relying on help from IT departments. This saves your and your client/customers precious time to respond to different tasks on-time and in the correct manner; tasks that involve their time and concern.
Gives Seamless Integration
A brilliant ERP solution is one that can bear fruitful results in terms of commerce. It makes use of an integrated and centralised database that underpins all middle cycles of a commercial enterprise. This activates the smooth incorporation of teams within the workplace. It moreover assists data analytics from different systems that collaborate to provide one single 360-degree view of your organisation.
Improved Customer Service
ERP frameworks usually will be preferred when it gets accompanied by a Customer Relationship Management (CRM) application. Additionally, it provides a productivity boom when integrated with sales, financials, and various workplace business functions. The CRM ability of an ERP is crucial. It is essential because a commercial enterprise can only stay competitive when it is "within the game" which means it should get loyal customers along with new ones. It is the ultimate source to reap benefits out of the current setup in this dynamic market and their respective industries.
Operational Cost/s Cutting In Advance
Last, but not least, integrating a modern and futuristic ERP solution might reduce labor costs and other operational expenses through timely updates and evaluations. With it, corporations can easily cope with their time and pioneering assets. Eventually, putting apart their coins and seeing the finest ROI on their investments. It likewise allows them to consolidate with their economic revealings and other expenses for the corporation.

To wrap up…
With everything taken into account, executing ERP solutions in the business cycles can bring significant and useful results. It enhances fruitful business tasks to improve effectiveness and lift development. To know more about ERP software solutions, reach us today! We provide a personalised free demo.