March 24, 2017
Posted by:

Aman Thakral

Category:

General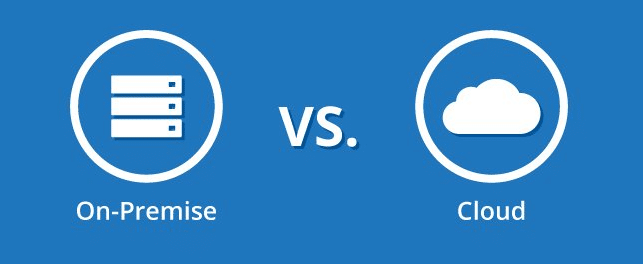 The most important decision for any business to make is to decide whether to implement an on-premise ERP system or a cloud ERP solution for their business activities. However, keeping aside the businesses that have already embraced the cloud for their mission-critical activities, the remaining may feel a lot of hesitation to go forward in bringing transformation in their business activities by adapting to the cloud solutions.
It is imperative for any business in the relevant field to understand the benefits of implementing a cloud ERP solution over an on-premise ERP system. Let us look at the benefits that a cloud ERP solution has to offer:
Cost and Time Effective
The on-site ERP system involves huge costs in terms of implementation of the ERP solution. The hardware required to be installed in the premises can burn holes in your pocket. Moreover, the additional burdens involved for an on-premise ERP system are the costs of management and maintenance of the hardware. On the other hand, the cloud ERP requires very minimal hardware implementations as it is hosted on the cloud and is looked after by the cloud ERP services provider.
Scalability
The cloud ERP offers the advantage of being scalable along with the requirements of your businesses. According to the needs and demands of the growth of your businesses, you can enjoy a quick and precise scalability with the cloud ERP solution which is not possible with an on-premise ERP system. In an on-premise ERP system, the scalability is a lot harder and expensive and even not possible in various cases.
Mobility
A cloud ERP solution can be accessed on the go on your mobiles, computers, tablets and other gadgets. You need not stick to your on-premise computer systems to access a cloud ERP. This is only possible in a Cloud ERP solution and this is a major advantage that the Cloud ERP offers over on-premise ERP system.
Help and Support
One of the major advantages that the cloud ERP system offers is the 24/7 customer support and feedback. The businesses that are using cloud ERP solutions can avail of online support from their services provider. This is not the case with on-premise ERP as the person needs to visit your premises to fix the bugs. Hence, the cloud ERP solution is not only cost effective but also saves a lot of time for the businesses.
Security and Maintenance
Many companies are in a misconception that the Cloud ERP solution needs a lot of maintenance to be effective than an on-premise ERP system. But, industry experts and many big businesses are of the opinion that the Cloud ERP solution offers more security to their business processes and activities than an on-premise ERP system.
It is the right time now to switch to cloud-based ERP solutions from on-premise solutions and contribute towards your business' growth and productivity.
Are you interested in ERP for your Business? Request a Demo Today