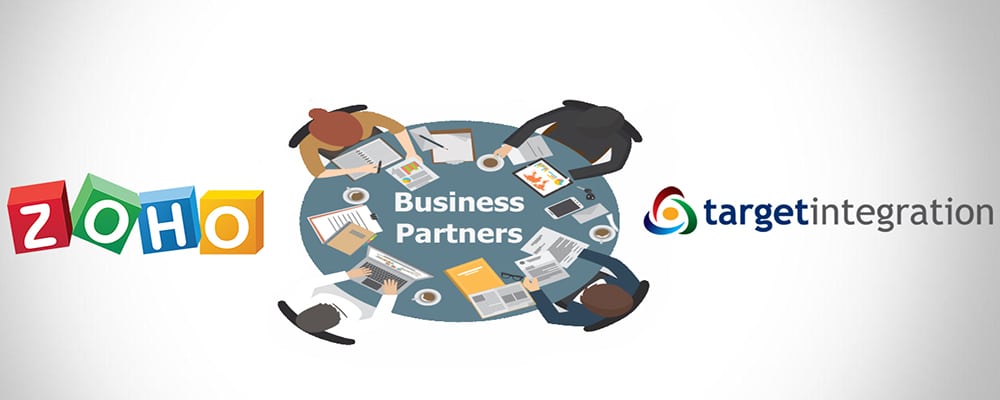 Zoho Consulting Partners like Target Integration customize, integrate, and implement Zoho solutions for their customers. Once this custom system goes live, Consulting Partners train client-side users, offer first-level customer support and manage relationships.
Following steps would help you to tag Target Integration as your Zoho Partner:
First login into your CRM/ Zoho One/ CRM Plus account (any Zoho account) with email id and password.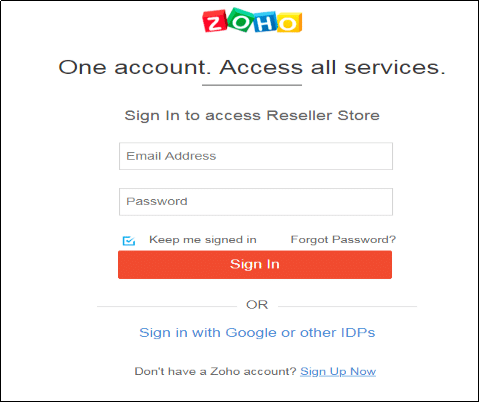 A new window will open after it and on the right corner, there is an option of select all. Click on it to select all and then click on tag your partner.
Select all > Tag your partner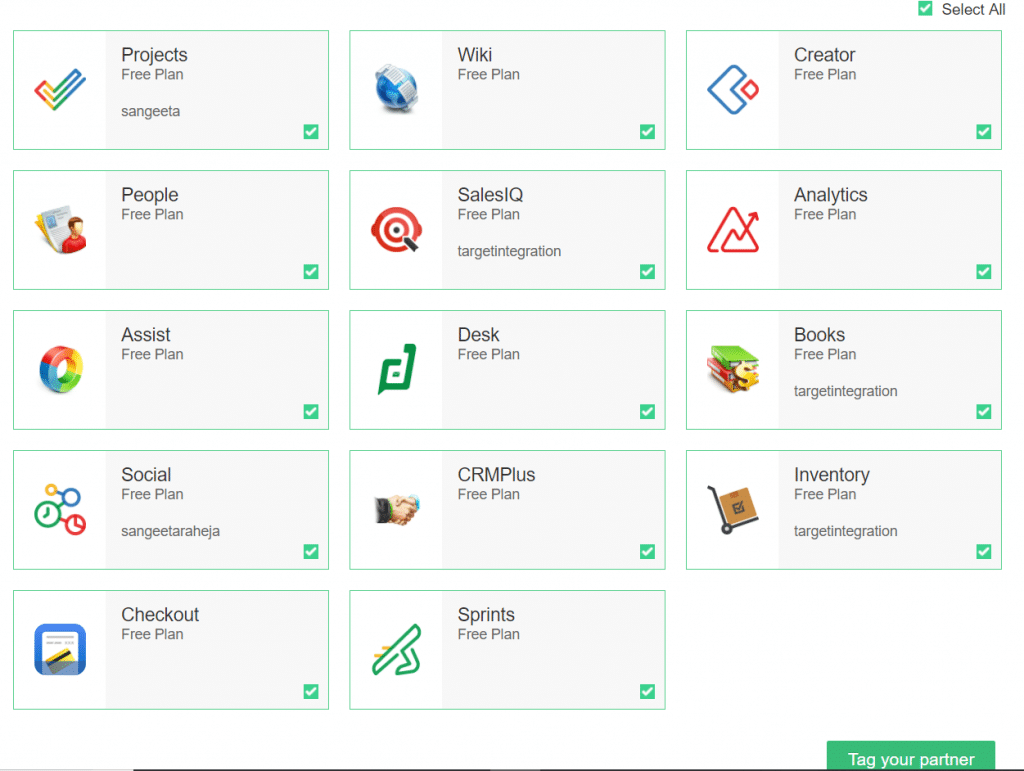 After submitting, a new window will open. It will show all the applications that would be tagged with your partner. Click on proceed to complete the process of tagging.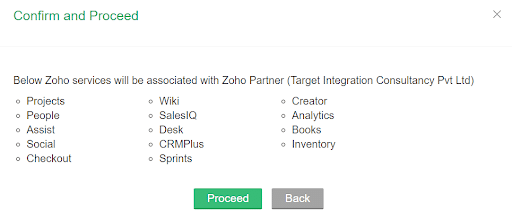 Don't close the window until it pops up again confirming the tagging.
After tagging is completed, your partner's name will show along with the applications.